Your Ticket to Spanish Residency
At DSH Invest, we specialise in finding properties for overseas investors who are interested in obtaining Spanish residency by investment.
This visa scheme, often known as the "Golden Visa", is a fantastic opportunity for a non-EU citizen to invest in property while also obtaining a Spanish/EU residency visa.
The scheme is for investors with an investment budget of £500,000 or more, and can be invested across a portfolio of homes.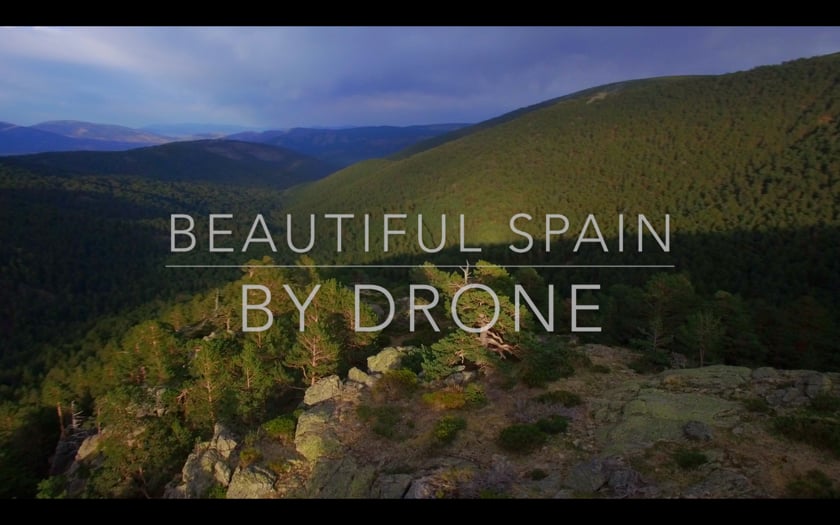 How does the 'Golden Visa' work?
To gain residency, investors will need to invest in the Spanish economy for a period of 5 years before being granted residency. There are 4 methods of investment open to prospective investors:
Invest €500,000 or more in Spanish property
Invest €1million or more in shares or bank deposits in Spain
Invest €1million or more in a business or businesses based in Spain
Invest €2million or more in Government bonds in Spain
Investing in Spanish property is not only the most cost-effective manner of gaining residency by investment; it also has the most potential for high return on investment. Properties purchased through this scheme will need to remain in your possession for a period of 5 years, after which you can sell the property, often at a profit.
Benefits of the Golden Visa Program
Freedom to travel to Spain and the rest of the Schengen area of Europe without a visa.
A second home in Spain, providing safety and civil security in a European Union member country.
Inclusion of spouse and children in the residency permit, allowing your family to travel freely with you.
Investment in a property market with great potential for return on investment
Right to renewal of the residency permit after 5 years, provided that your investment is retained after this period.
Non-resident tax status during your residency; only liable for tax in your primary country of residence.
No need to know the Spanish language or complete a residency exam
Ability to apply for permanent residency or citizenship after 5 years
Anyone hoping to apply for this scheme will need to be 18 or older, with no criminal record and their own health insurance. Applicants can make a minimum investment of 500,000 Euros of equity. Starting from this figure, a part can be financed through a mortgage.
Property Search
At DSH Invest, we specialise in sourcing homes for Golden Visa investors, and have local knowledge of the best areas for high yield investments. Advice on locations, property types and anything else related to your property search will be given from us.
We can personally view the properties for you to ensure that they are up to standard, and we will only ever recommend houses that meet or exceed the €500,000 minimum value to ensure that you will be eligible for the Golden Visa program. We can also source property to meet your exact specifications to ensure that your shortlist is tailored to your exact needs.
Property Inspection Trip to Spain
We will arrange a free inspection trip for you to come and see the properties for yourself. As part of this trip, we will provide you with free flights, airport transfers, accommodation and transport.
We will personally accompany you to the properties we have shortlisted for you, allowing you to see them all for yourself and choose the best one for your investment.
It is ideal if you can view the properties yourself before investing, however if you do not have the time to visit Spain and prefer to invest without visiting first, we will provide you with a full overview of all the properties and give you our advice on the best property for your needs.
Bank and Lawyer Advice
If you are happy with the selection of properties we have shown you, we will then provide you with advice and guidance to complete the property purchase.
We recommend opening a Spanish bank account to ensure that fees and transactions can be paid without issue.
We also have a selection of Spanish property lawyers who we have worked with and can recommend the best one for you. Once you have a lawyer, we will work with them to draw up the documentation for the property purchase.
Property Purchase and Visa Application
Your lawyer will conduct the property purchase on your behalf, usually through power of attorney. This ensure that the purchase goes through smoothly with little disruption to you.
Once the property purchase has been completed, we will work with your lawyer to complete your application for residency, which we will then present to the Ministry for the Interion in Spain
Application Approval
Once the Ministry of the Interior approves your application, you will then be given a resident visa. This allows you to live and work in Spain and enter all the Schengen countries visa-free.
Your family can be included on this residency application, allowing you, your spouse and children the freedom to travel to and from these countries without a visa.
Who can claim residency alongside me?
Everyone who invests in this program can expect residency for almost all their family depending on their age. A spouse is one of the people who will automatically be guaranteed residency alongside the investor.
A spouse means a long-term partner and you will need proof of this such as being husband and wife or being in a civil partnership. If the investor has a joint bank account with their partner and/or children, then they can be considered a spouse.
Any children to the investor under the age of 18 will gain residency. Children over the age of 18 will need to be depended on the investor to gain residency. Otherwise they will need to gain residency through other means.
Want to know more about Golden Visa?